Kids Parties
Get your child's party off to a whizz-popping start with a Genie Lab party! We have a selection of exciting themes to choose from that will keep your little ones totally mesmerised and captivated! Add on an extra module such as sweetie making or rockets to make the day extra special! We've got everything covered, from invites and thank you notes, to a great selection of party bags that will ensure your day is a completely stress-free experience.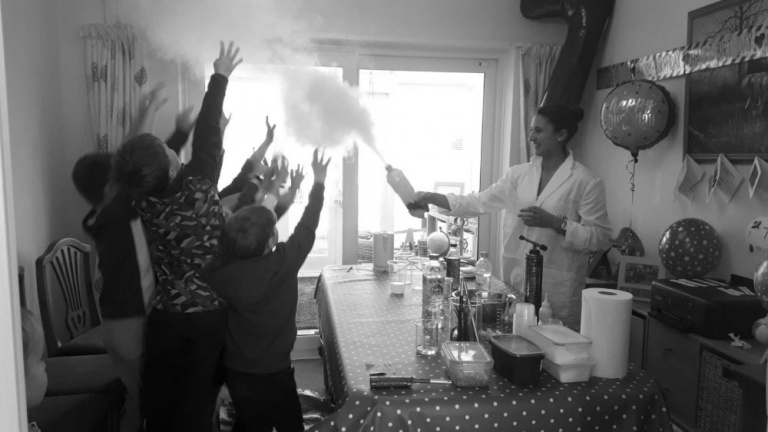 After School
We provide a nurturing after school environment where children are able to get completely hands-on and not be afraid to learn through trial and error. Our mission is to make science totally awesome and accessible to everyone from pre-school up to year 8. We support and enhance the National Curriculum as well as unlocking completely new territory and constantly introduce the children to fresh and innovative topics in order to spark a love of science.
Workshops
We have a vast array of workshop topics to support and enhance children's learning within the National Curriculum and beyond, ranging from states of matter, pressure and rocketry to light, sound and optical illusion. Our assemblies are also a great way to launch Science Week and STEM programmes and ignite childrens' natural curiosity for science.
Events
We can cater for all your event needs from corporate parties and team building days to science conventions and festivals, not forgetting school fairs and scout meetings. The possibilities are endless!
Want to join the party?
Come work with us!